Our ChildSafeguarding Partners
At ChildSafeguarding.com, we partner with top International educational organizations and Child Protection experts who share our vision for child safety. In addition, we work closely with our ChildSafeguarding Partners to ensure that our increased offerings meet the needs of schools and vendors, thereby increasing our outreach to support staff worldwide. Together we collaborate to help address key gaps in the landscape of Child Protection, working across borders to keep children safe, and speak with a louder, more unified voice.
Our Child Protection Partner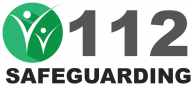 112 Safeguarding is an independent safeguarding and child protection organisation with a global reach. Its raison d'être is to protect children from
abuse by working preventatively with expatriate communities, wherever they
may be in the world. The success of these collaborations to date, linked to child protection related knowledge and skill building, has served to make 112 Safeguarding a valuable and formidable resource for many International Schools in the sector today.

Avvanz's is a technology-based background Check company. It provides detailed and auditable checks for educational institutions around the globe that are in line with Safeguarding and Child Protection guidelines. Our solutions along with Child Safeguarding's Training solutions offer a complementing value to all institutions.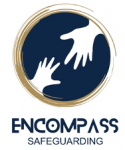 Encompass Safeguarding is committed to protecting the lives of children everywhere. We provide International Schools with confidential consultations, advising and leading enquiries into historical and/or current Child Protection allegations or disclosures. Further services include, specialist training courses, policy development and safeguarding supervision. Highly experienced in International Safeguarding, we bring extensive knowledge of the challenges faced by International Schools around the World.
www.encompass-safeguarding.com / info@encompass-safeguarding.com
School Groups We Work With
Interested in becoming a ChildSafeguarding.com partner? Please get in touch with us.
What Customers Say About ChildSafeguarding.com
Executive Director, Latin American Heads Conference
The safeguarding course provided by ChildSafeguarding.com for school support staff gives an excellent basic introduction to child protection for ancillary workers. The clear delivery, wide choice of languages and straightforward and flexible user interface make it easily accessible to all. It is an important resource in enabling schools to ensure that ALL members of their communities are aware of safeguarding issues and are empowered to act.