Capacitación sobre la Protección Infantil en
REUNIÓN
Formación diseñada para el personal de apoyo en
Reunión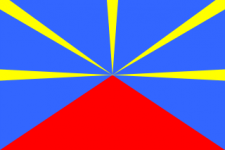 Nuestro curso de concientización sobre protección infantil enseña habilidades y conocimientos de prevención del abuso infantil para apoyar al personal que trabaja en las escuelas de Reunión utilizando enfoques de capacitación universalmente accesibles que cumplen con los estándares internacionales:
Creamos contenidos basados en las Convenciones de las Naciones Unidas sobre los Derechos del Niño, que se alinean con los requisitos legales internacionales
Nuestra instrucción está diseñada para enseñar un nivel que satisfaga las necesidades de todos los adultos
La plataforma de eLearning de ChildSafeguarding.com es accesible en cualquier dispositivo, por lo que es totalmente on-demand
Nuestro curso está disponible en varios idiomas
La capacitación en protección infantil en Reunión es apropiada para todos los adultos que trabajan con las escuelas de Reunión y los proveedores escolares, como guardias de seguridad, conductores de autobuses, limpiadores, voluntarios, etc.
Organizaciones Reconocidas
Contáctenos para comenzar
Compre asientos para comenzar a capacitar al personal en Protección Infantil hoy.
Lo que dicen los clientes sobre ChildSafeguarding.com
Big Love
ChildSafeguarding.com is a valuable Child Protection training resource for schools; in this case, teachers and auxiliary staff specifically, are taught to identify signs of child abuse in their student population, which just might be the lifelines needed.