Child Protection Training in
EQUATORIAL GUINEA
Training designed for adults working with children in Equatorial Guinea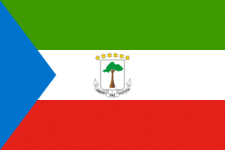 Our Child Protection courses teach Child Abuse prevention skills and knowledge to adults working in Equatorial Guinea schools, companies, charities, and other organizations using universally accessible training approaches that meet international standards:
We developed our courses based on the United Nations Conventions on the Rights of the Child, which aligns with international legal requirements
Our instruction to meet the learning needs of all adults
ChildSafeguarding.com's eLearning platform is accessible on any device, making it fully on-demand
Our courses are available in multiple languages
Child Protection Training in Equatorial Guinea is appropriate for all adults working with children in Equatorial Guinea, such as teachers, support staff, service providers, volunteers, parents, etc.
Contact Us to Get Started
BUY A PACKAGE OR A COURSE
Purchase credits to start your Child Protection training today.
What Customers Say About ChildSafeguarding.com
Vice President for School Startups, Management and Operations,International Schools Services (ISS)
The safeguarding of children in our care is vital to all schools. The ChildSafeGuarding team has developed a great approach and platform to ensure that all school community members are aware of the responsibility to ensure every child is safe and cared for at school. We recommend the Child Safeguarding Awareness Course to all our ISS schools because it is effective, easy to access on-line, and comes in so many languages. Thanks to Matt Harris and the entire ChildSafeGuarding Team for developing this on-line solution for our schools to help us keep our students safe.