Child Protection Tutorial for Parents
Child Protection training for
Parents, Guardians, and Caretakers
This elearning tutorial covers key Child Protection information that all parents, guardians, and caretakers should know. 
The tutorial is 10-15 minutes in length and available in multiple languages. It can be delivered to groups or provided to individuals. 
Upon completion, participants are taken to a customized webpage and printable handout that summarizes the key takeaways and shares Child Protection information and links from the organization. 
Read more about the features of the tutorial below.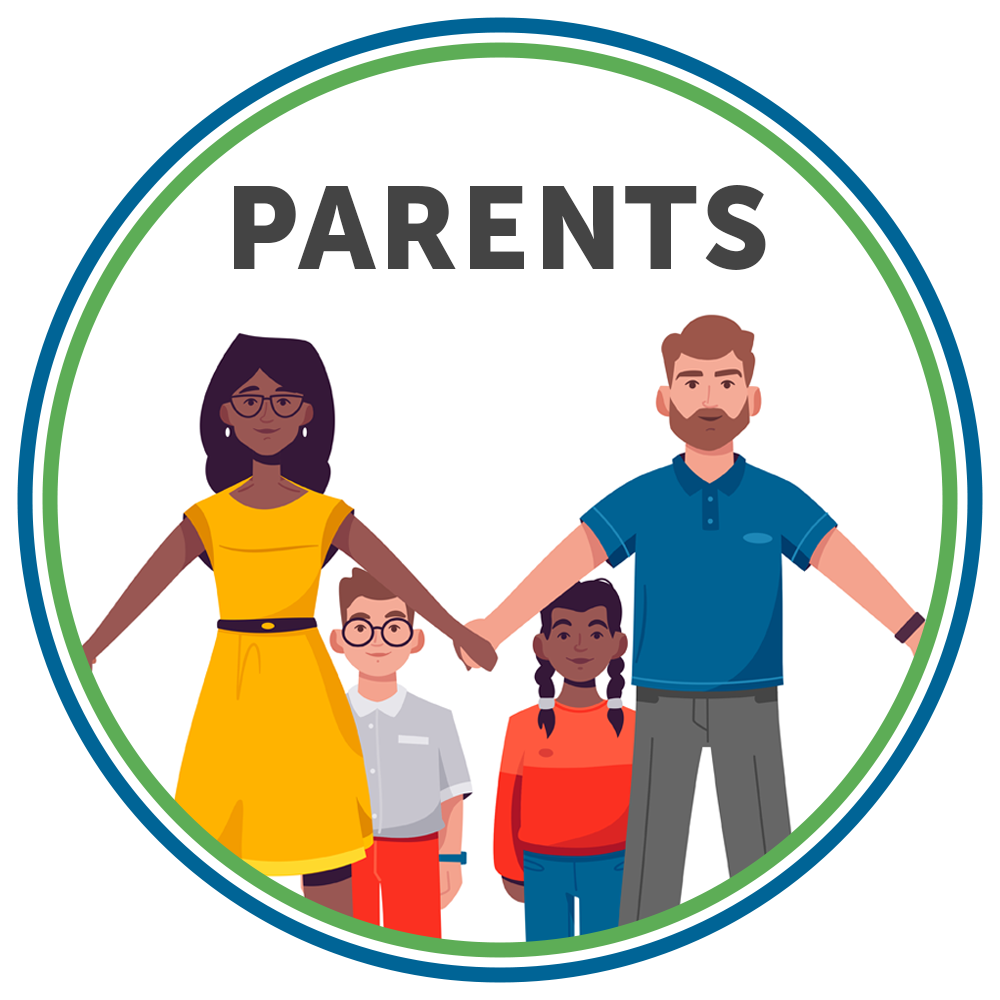 Try a Demo of the Tutorial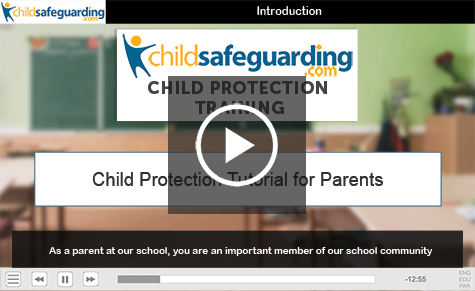 Try a 4 minute demo version of our Child Protection Tutorial for Parents to see how the content is delivered and the customized Child Protection information from your organization is presented.
Learn more about ChildSafeguarding.com with a personal demo for your organization.
Our Child Protection Tutorial for Parents aims to build common understanding and culture for all adults through a focus on shared values and actions.
The tutorial was designed by educators and Child Protection experts with decades of experience working in schools, degrees in instructional design, and expertise in EdTech and eLearning.



Our Child Protection Tutorial for Parents was developed in partnership with Chris Gould of
112 Safeguarding
. It was built upon the
United Nations Convention on the Rights of the Child
. The Child Protection topics covered are:
What is Child Protection?
Protection from Abuse
Who, Where, and When of Abuse
How Children Can be Vulnerable
Our Child Protection Obligations
Child Protection Practices at Our School
Our Shared Child Protection Values
A Parent's Role in Child Protection at Our School
The tutorial takes 10-15 minutes to complete.
Unlike our other Child Protection course that are intended for individual learners, our Child Protection Tutorial for Parents is designed to work with either groups or individuals.
Organizations subscribe to the Parent Tutorial on an annual basis. With this subscription, they have unlimited access to sessions or languages.
This means organizations can share the tutorial with:
Groups – Such as gatherings of parents in a meeting or presentation, where the organization broadcasts the tutorial on a screen.
Individuals – The organization can share a code with individual parents to view the course on their own. This works best if parents have different language needs. For example, the organization could share the Korean code with the Korean speaking parents and the Spanish code with the Spanish speaking parents.
A central focus of our Child Protection Tutorial for Parents is to make Child Protection training accessible to all adults. We do this by presenting the content in multiple languages.
The tutorial is presented in these languages:
At the point of entry to the tutorial
Throughout the tutorial, including, text, audio, and subtitles
On the Child Protection webpage
On the printable handouts
Our aim is that learners taking the tutorial have their entire experience presented in their language of choice, without the need for accommodation of English.
Our translations are done by educators because educators not only understand the language and the Child Protection content, but they also understand the context of working with children.
Learn more about out our languages.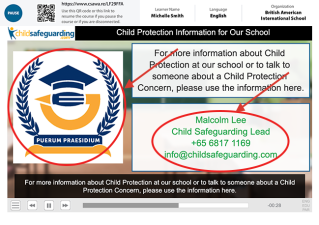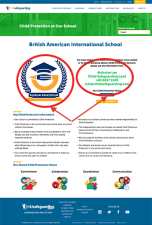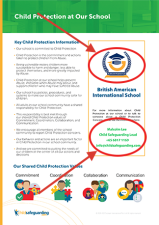 Our platform allows organization to include customized Child Protection contact information and the organization's name and logo that are present in the tutorial..
For example, if a school has a Designated Safeguarding Lead that should be contacted for Child Protection issues or information, the organization can add that person's name, job title, and contact information to the course.
This custom Child Protection information and the organization's name and logo are presented during the tutorial and on the webpage and handouts. This allows learners to read the school's Child Protection information and to keep a written reference for future use.
This customized content is presented live. If an organization updates this information, it will be updated on all subsequent sessions, the webpage, and the handout, even those that are reprinted.
Organizations that subscribe to our Child Protection Tutorial for Parents receive a customized Child Protection webpage and printable handouts.
This webpage will include:
Key takeaways from the tutorial
A remind of Our Shared Child Protection Responsibilities
The organization's name and logo
A link to the organization's Child Protection policy  (if available)
Child Protection information for the school
The webpage will also include a link to download a printable handout that includes the same information.
Both the webpage and the handouts are multilingual. The organization can access or print these in any language we have available.
Learn more about out our languages.
Our bespoke eLearning platform was developed to provide access to our courses to all learners.
Our Child Protection Tutorial for Parents is accessed through a code system that eliminates the need for usernames, passwords, and user registrations. These codes are provided by the organization. Click here to learn more about codes.
To begin, learners only need to enter their name and press begin.
The learning interface is designed for universal understanding, including buttons, labels, text, and subtitles that are presented in the language of instruction.
The tutorial is accessible through any internet enabled device, including computers, laptops, tablets, and phones. It is adaptive to mobile devices both in portrait and landscape mode.
The tutorial is purely web based accessible on any browser. There are no software or apps to install.
Our eLearning experience ensures that any learner can successfully access the tutorial regardless of their geography, literacy level, or technical experience.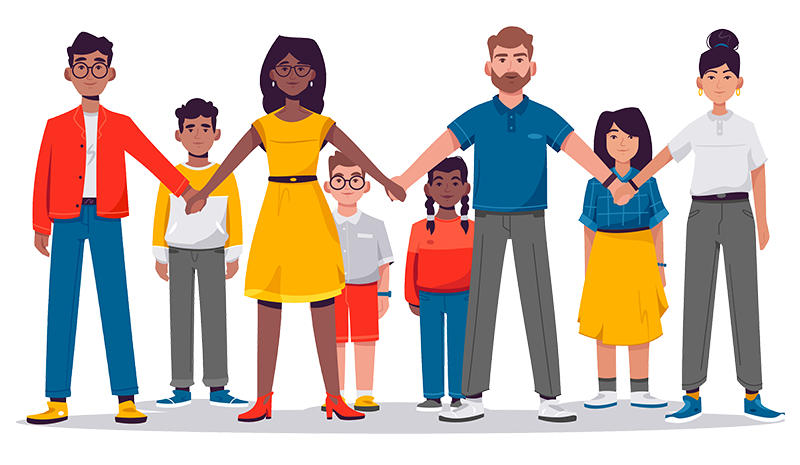 BUY A PACKAGE OR A COURSE
Purchase credits to start your Child Protection training today.
What Customers Say About ChildSafeguarding.com
Head of International Curriculum Association,International Curriculum Association (Fieldwork Education)
The increasingly complex dynamic of the international school community requires inclusive and accessible solutions. With a global focus whilst addressing a local need, ChildSafeguarding.com offers a tool capable of equipping the whole school in its commitment to, and accountability for, baseline child protection training.