ശിശു സംരക്ഷണ ബോധവത്കരണ പഠനം
Translator: Mohammed Afzal P.K.
Malayalam Certificate of Completion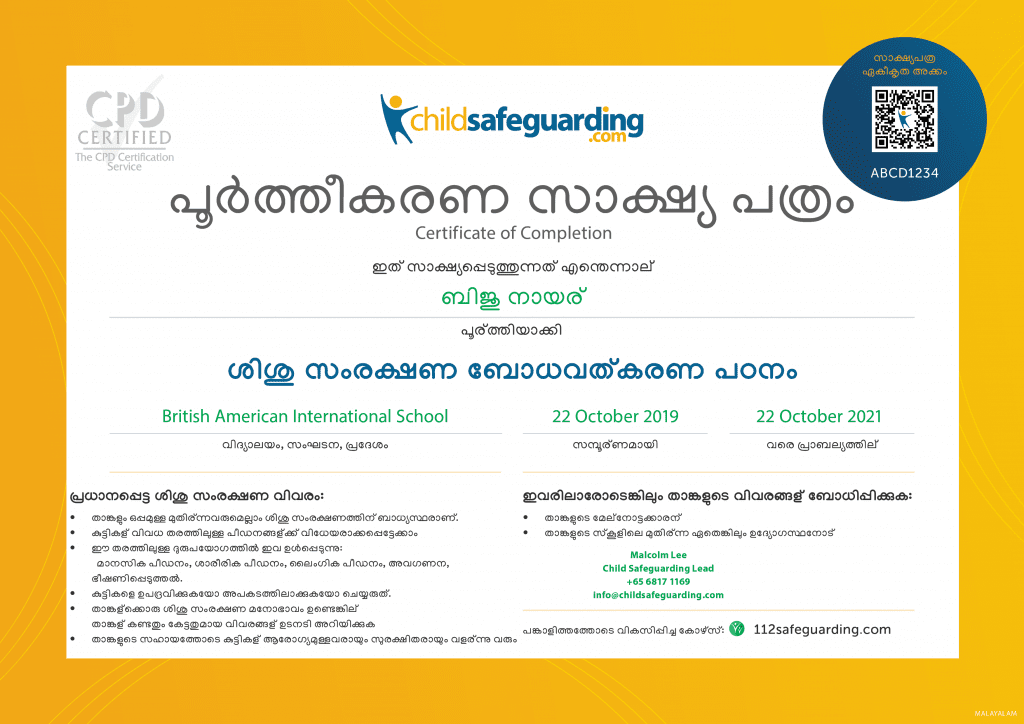 Our Child Protection Training in Malayalam courses were written by Child Safeguarding experts and translated by native speaking educators. The language and instructional content are designed to meet the learning needs of mother tongue Malayalam speakers who work with children in schools, companies, charities, NGOs, and other organizations.