Амжилттай Дүүргэсэн Тул Энэхүү Сертификатыг Олгов.
Translator: Zolzaya Badarch
Reviewer: Selenge Enkhtaivan
Mongolian Certificate of Completion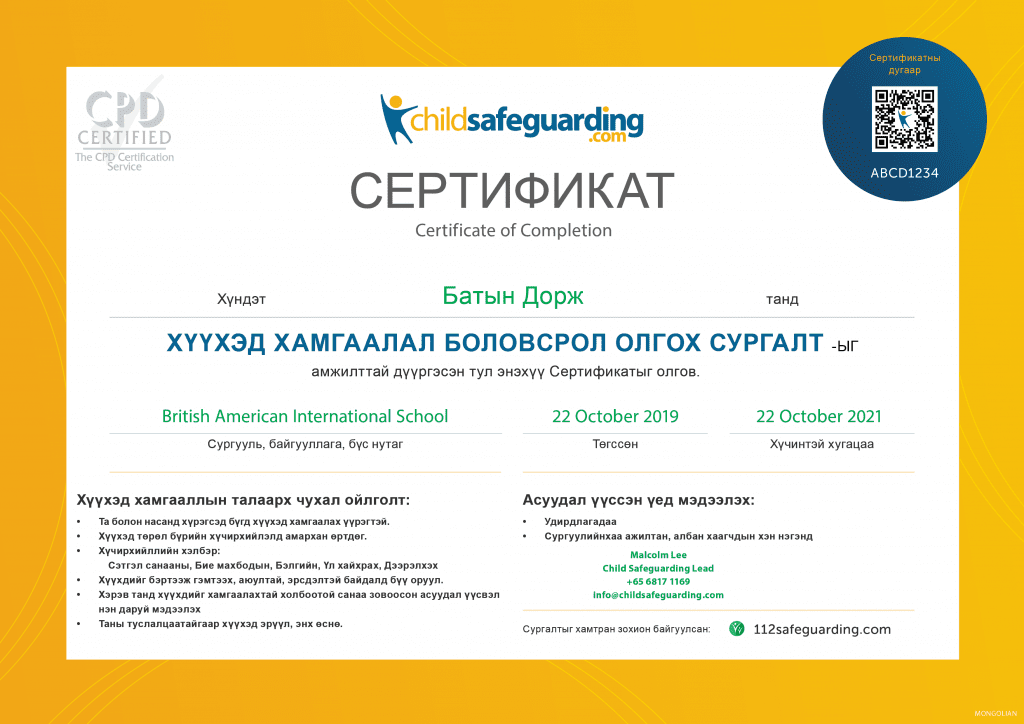 Our Child Protection Training in Mongolian courses were written by Child Safeguarding experts and translated by native speaking educators. The language and instructional content are designed to meet the learning needs of mother tongue Mongolian speakers who work with children in schools, companies, charities, NGOs, and other organizations.