Child Protection Training in
NIGER
Training designed for adults working with children in Niger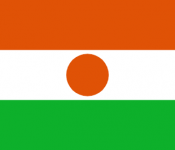 Our Child Protection courses teach Child Abuse prevention skills and knowledge to adults working in Niger schools, companies, charities, and other organizations using universally accessible training approaches that meet international standards:
We developed our courses based on the United Nations Conventions on the Rights of the Child, which aligns with international legal requirements
Our instruction to meet the learning needs of all adults
ChildSafeguarding.com's eLearning platform is accessible on any device, making it fully on-demand
Our courses are available in multiple languages
Child Protection Training in Niger is appropriate for all adults working with children in Niger, such as teachers, support staff, service providers, volunteers, parents, etc.
Contact Us to Get Started
BUY A PACKAGE OR A COURSE
Purchase credits to start your Child Protection training today.
What Customers Say About ChildSafeguarding.com
Head of International Curriculum Association,International Curriculum Association (Fieldwork Education)
The increasingly complex dynamic of the international school community requires inclusive and accessible solutions. With a global focus whilst addressing a local need, ChildSafeguarding.com offers a tool capable of equipping the whole school in its commitment to, and accountability for, baseline child protection training.