Child Protection Training in
PANAMA
Training designed for support staff in
Panama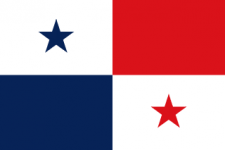 Our Child Protection Awareness Course teaches Child Abuse prevention skills and knowledge to support staff working in Panama schools using universally accessible training approaches that meet international standards:
We create content based on the United Nations Conventions on the Rights of the Child, which aligns with international legal requirements
Our instruction is designed to teach a level that meets the needs of all adults
ChildSafeguarding.com's eLearning platform is accessible on any device, making it fully on-demand
Our course is available in multiple languages
Child Protection Training in Panama is appropriate for all adults working with Panama schools and school vendors, such as security guards, bus drivers, cleaners, volunteers, etc.
Contact Us to Get Started
BUY A PACKAGE OR A COURSE
Purchase credits to start your Child Protection training today.
What Customers Say About ChildSafeguarding.com
Executive Director, Child Safety & Protection Network (CSPN)
The Child Safety and Protection Network (CSPN) is composed of 120 member organizations involved in training and community service projects all around the world. Providing professional-quality child safety training to national employees and volunteers in their own language is an immense task, especially for smaller organizations. This unique, multi-lingual training program is just the kind of service our members need in order to protect the children in their care.