Child Protection Training in
MALAYSIA
Training designed for support staff in
Malaysia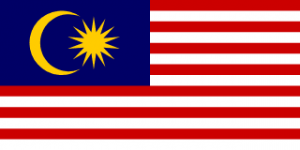 Our Child Protection Awareness Course teaches Child Abuse prevention skills and knowledge to support staff working in Malaysia schools using universally accessible training approaches that meet international standards:
We create content based on the United Nations Conventions on the Rights of the Child, which aligns with international legal requirements
Our instruction is designed to teach a level that meets the needs of all adults
ChildSafeguarding.com's eLearning platform is accessible on any device, making it fully on-demand
Our course is available in multiple languages
Child Protection Training in Malaysia is appropriate for all adults working with Malaysia schools and school vendors, such as security guards, bus drivers, cleaners, volunteers, etc.
Our course qualifies for HRDF, where organizations can claim back RM70/per pax. 
   – This amount is equivalent to our per seat cost for our standard package
Here are the steps to use HRDF with ChildSafeguarding.com:
Complete this form to indicate you are applying for HRDF funds.
      – We will issue you a quote in MYR.
Apply to HRD Corp for authorization. 
      – Include the quote and this document.
Once you receive authorization, we will issue you an invoice that you will need to pay for access to the seats.
Use ChildSafeguarding.com with your staff.
Submit to HRD Corp for reimbursement.
We have already had schools successfully complete this process.
Contact us for more information.
Contact Us to Get Started
Purchase credits to start training staff in Child Protection today.
What Customers Say About ChildSafeguarding.com
Chairperson,Japan Council of International Schools
Childsafeguarding.com has provided our national association with cost-effective, multilingual and appropriately-targeted safeguarding training for ancillary staff and parent volunteers. We recommend this service wholeheartedly.