ChildSafeguarding.com Recognition Program

The ChildSafeguarding.com Recognition Program recognizes schools and companies for their commitment to protecting children from child abuse.
To become recognized, schools and companies are required to train their staff in Child Abuse Prevention and to meet standards of practice in Child Protection.
Share Your Child Protection Commitment
Recognized organizations share their commitment to Child Protection to people inside and outside their communities.

Employees, Volunteers, and Vendors

Current and Prospective Parents


Social Media Followers and Website Visitors

The Entirety of the Organization Community


Local and Government Officials
Recognized organizations broadcast a clear warning message to potential abusers.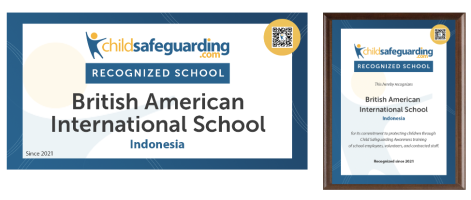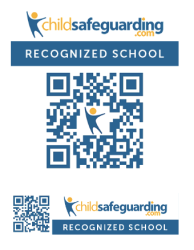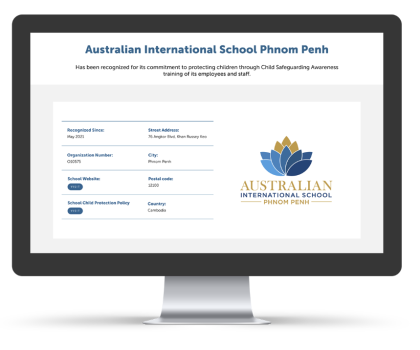 Recognized organizations receive:
A personalized Recognized 

Organization

 webpage on Childsafeguarding.com
A recognition plaque shipped directly to the organization
Personalized logos for the organization website, publications, and social media
Note: All QR codes direct to the organization's Recognized

Organization

 webpage
Inclusion in ChildSafeguarding.com communications
Our Recognized Organizations
To date, we are proud to have recognized 39 organizations across 17 countries.
BUY A PACKAGE OR A COURSE
Purchase credits to start your Child Protection training today.
What Customers Say About ChildSafeguarding.com
Executive Director of the Council of International Schools,Chair of the International Taskforce on Child Protection
Well done on your commitment to launching relevant, accessible child protection training for all learners. International schools serve diverse communities and need to provide differentiated training. Now, schools will be able to provide basic child protection training to their whole community."
Jane Larsson